Why Choose Us?
When you put your heart in our hands, you get the benefit of more than 30 years of experience in cardiac care, the commitment that brought the first open heart surgery to our communities and skills that can stop a heart attack in progress.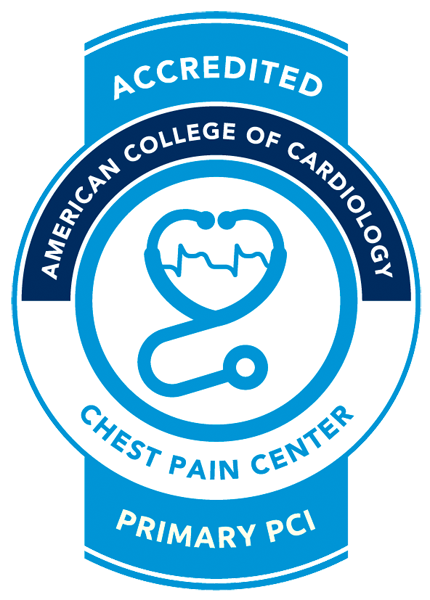 Located on the campus of ShorePoint Health Port Charlotte, ShorePoint Heart Center is Charlotte County's largest heart center and the only accredited Chest Pain Center with Percutaneous Coronary Intervention (PCI) from the American College of Cardiology (ACC). Hospitals that earn this accreditation have proven exceptional competency in treating patients with heart attack symptoms and have primary PCI available 24/7 every day of the year.
ShorePoint Heart Center Features:
Private patient rooms
10-bed cardiac intensive care unit
9-bed cardiac-vascular surgery unit
16-bed post-interventional cardiac unit
8-bed pre/post-interventional cardiac holding unit
Two open heart surgery suites
Four cath labs, including a designated electrophysiology lab
Charlotte County's only hybrid operating room, a space which integrates a surgical operating room and an X-ray imaging system to enable clinicians to work more efficiently by reducing preparation and procedure time.
Our Services
Interventional cardiology: We offer a variety of catheter-assisted techniques to treat heart disease, including cardiac catheterization, atherectomy (rotoblater), balloon angioplasty and stenting.
Open heart surgery: When open heart surgery becomes the best treatment solution, our team performs procedures such as coronary artery bypass surgery, coronary artery bypass grafting (CABG), congenital heart disease repair and valve repair and replacement.
Transcatheter aortic valve replacement (TAVR): ShorePoint Health performed the first TAVR procedure in Charlotte County on Friday, July 12, 2019. Since then, more than 200 patients have benefitted from this life saving, minimally-invasive procedure.
Heart rhythm disorder management and treatment: We provide arrhythmia treatment from lifestyle-modification assistance to complex surgical treatment, including ablation for atrial fibrillation (AF), implantable devices including cardioverter-defibrillator (ICD) and pacemakers, and radiofrequency ablation. For patients with atrial fibrillation who are unable to continue long term anticoagulation therapy, we offer left atrial appendage closure. We performed our first procedure in 2018.